Title: Basic Support MeetingLocation: Monroe County Public Library, East Stroudsburg, PAStart Time: 11:00Date: 2011-06-18End Time: 16:00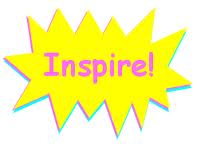 Am I Enabling My Child with Autism or Pushing Too Much?
By Connie
"You are enabling your daughter too much. You need to be tough with her even though she has autism."
"You can't expect your autistic son to learn how to do that!"
Have you ever heard statements such as these? Do they make you question your parenting?
enabling or pushy?I know you want to be confident that you are doing your best as a parent. Sometimes confidence can be difficult to maintain when your well intentioned friends and relatives judge you to be too demanding or too enabling where your child is concerned. Their declarations and suggestions come from the non-autistic world – a perspective that has limited knowledge of raising a child with autism and therefore is difficult to accept. Your job is to help educate them otherwise but that takes time and parents of children with special needs don't have much of that.
As a parent of child on the autism spectrum I know you are focused on finding your way through an unpredictable maze, learning as you go. Finding the right balance between enabling or pushing too much is a challenge.
A good parent is always examining his or her skills and evaluating them for effectiveness while being open to make adjustments along the way. Getting stuck in a pattern that might be a bit too enabling is easy to fall into and difficult to get out of at times. Avoiding a dilemma such as this requires being open minded and receptive to creating new ways of relating to your child.
With this in mind, I always encourage parents to keep the end goal in sight because it will help you stay on the most direct path to your child's best future.
Leave the word autism out and occasionally ask yourself:
What type of person do I want my daughter to be?
What type of skills and values do I want my son to have as an adult?
And the most important question of all,
Is what I am doing right now helping my child become the type of person I would like him or her to be as an adult?
If the aim is to have an independent individual blossom, have the courage to ask yourself if you are enabling your child too much and keeping her dependent? Yes, sometimes it is easier and quicker to do things yourself but it may be robbing your child of learning and mastering a crucial daily living skill. A child who is not able to care for herself adequately is one thing but being able to and having someone else do it for her is another.
How much you enable your child or encourage him to do things for himself will depend on where he is on the autism spectrum. The one thing that will differ from child to child is the starting point. But wherever you begin from, you should always be moving your child forward towards the goal. Sometimes all your child can manage is baby steps and other days she may even regress backwards but the question should always be,
How have I moved my child towards her potential today?
Every parent wants their child to reach for the stars and grab the ones they can and parents of children with an Autism Spectrum Disorder are no different. Just how enabling do you need to be in order to help your child grab the stars that are within reach? How forceful do you need to be in order for your child to stretch a bit further to grab for more? For any child to accomplish all he is capable of and more, finding just the right balance between not enough pressure and too much is extremely important.
Finding the best way to motivate your child without unknowingly enabling or discouraging her can be tricky. Just as Goldilocks did, every parent needs to find a method that is "not too easy, not too tough, but just right" for each child.
How does a parent find just the right touch between enabling and pushing? Here are six strategies to keep in mind for discovering just what your child needs to blossom.
Take baby steps – Pacing one's self and finding a rhythm are the first things to remember when knowing just how much to push or not. Breaking things down into small and attainable steps is always wise. If you want your child with autism to become more social, then gradually expose him or her to small chunks of time in a social setting. Start with five minutes, and then add one or two minutes more after each success.
Motivate your child internally. On of the best indicators of success is how self-motivated a person is. Unfortunately, parents sometimes spend too much time trying to get their children to comply with the use of external rewards. To help your child acquire a way to self-motivate, it is always better to focus on using praise – and praise for effort more than you do on outcome. The sooner a child gets a sense that they have power and control over their own learning by the amount of effort they put into it, the less likely you will have to prod them along.
Tap into interests – Always try to tie in one of your child's favorite activities or pastimes into the experience when you are gently nudging her towards a goal. This will help stimulate her internal motivation to stretch herself as much as possible. When your goal is to reduce a repetitive behavior, distracting your child with an activity she really favors is helpful.
Watch for signs of stress or success – Always be on the alert for signals of distress and have a plan B on hand that is ready to put in place. Stress is counterproductive to progress. It can easily lure your child on the autism spectrum into a state of frustration and anxiety. This can lead to a negative experience making it unlikely that your child will want to pick up again where she left off. On the other hand, if you see success, celebrate it!
Create enjoyment – Who doesn't like fun? Find a way to keep things light and humorous. Not only will your child delight in the process more but the contagious nature of laughter will spread throughout your child. This will help create a positive and powerful energy that is bound to increase his stamina towards his goal.
Make adjustments as needed – Paying attention to your child's ability to transition is important here. When you know an adjustment has to be made begin shifting gears as gently as possible considering what you know about your child's tolerance for change. The skill and finesse at which you make this happen will directly correlate to paving the way to success.
No parent wants to be told they are enabling their child too much – that's for you to decide. Ask yourself and listen honestly to your answer. Then evaluate your parenting and the goals you have for your child on a regular basis. This will help you maintain just the right balance for motivating your child in the best direction. Then step back and watch her blossom!
Have a safe and Blessed Happy Mothers Day!!

Here are some gift ideas for those who like handmade gifts
At some point on Mother's Day, you may want some time alone or a chance for a little rest and relaxation. Make sure you get what you need — and deserve — by asking for it in advance. For instance, a few days before Mother's Day, give your husband and kids a list of five "services" you desire. The list could include:
An hour alone so I can call a friend or soak in the tub
A chance to sleep in until 9 a.m.
A manicure at my favorite nail salon
No sibling squabbles for an hour
Whatever else you'd really love!
Have your husband and kids make up coupons with each of these services, and be sure to redeem them throughout Mother's Day weekend.
Schedule time for hugs.
Finally, what would Mother's Day be like without hugs and kisses all around? One way to work them into your day is by setting up a silly "hugs and kisses" schedule and posting it on the refrigerator or other visible spot. For instance, you could write, "10:30 a.m.: Everyone runs around the couch and gives Mom a hug and kiss." or "2:15 p.m.: Everyone hops around the oak tree on one foot and assembles for a group hug." Make up your own directions and silly things to do — but be sure to include lots of hugs, kisses, and laughter in your day.
The parents of 15-year-old Paris McCoy say he was last seen at the Science Skills Center High School in Downtown Brooklyn on April 29. (5/7/15)
DOWNTOWN BROOKLYN – A special-needs teenager walked out of school last week and hasn't been seen since, according to family members.
The parents of 15-year-old Paris McCoy say he was last seen at the Science Skills Center High School in Downtown Brooklyn on April 29.
Family members are distributing fliers and canvassing the streets in hopes of finding the teen, who suffers from ADHD and behavioral disorders that require medication.
Read More: Brooklyn Top Stories
McCoy is supposed to have around-the-clock supervision, but when his parents arrived to pick him up from school last Thursday, they say he was nowhere to be found.
"My concern is that he's out there and easily manipulated, that someone is going to get him to do things that he's not doing normally," says his mother, Kathy McCoy.
Hi Everyone,
I'm super excited to be sharing the latest video from the Beyond the Mask team about engaging our culture. Check it out! I assure you, you won't be disappointed.



Beyond the Mask comes to your town.
Engaging Our Culture
The world is changing and now we can decide what films we want to come to our local theaters. Join me in a changing our culture through film by reserving your ticket to Beyond the Mask at LINK TO YOUR SHOWING. I can't do this without you. If we don't get NUMBERS OF RESERVATION NEEDED, it won't be coming to TOWN NAME.
Join the movement today.
Thank you!
PLEASE READ CAREFULLY AND FORWARD A.S.A.P.! REGISTRATION DEADLINE FEBRUARY 23RD. (EARLY REGISTRATIONS ARE GREATLY APPRECIATED.) ALSO, PLEASE MAKE SURE ALL TESTING RELATED CORRESPONDENCE INCLUDES "IOWA TEST" IN THE SUBJECT BOX, OR REPLY DIRECTLY TO THIS EMAIL. -Thanks!
PLEASE FORWARD TO YOUR NETWORKS. Thanks, deb
Hello All-
We will be offering standardized testing at St. Paul's Lutheran Church, in Tannersville, again this year. February 27th is the last day to order your
test through Bob Jones in order for it to arrive in time for our scheduled testing dates of March 30-April 1. (Tests ordered after February 27th may incur rush shipping charges.)
You must contact Bob Jones directly to order your test at www.bjupress.com. (OrderLink: http://www.bjupress.com/category/iowa-tests-homeschools)
Before you order your test, you will need to pre-register, so that we may ensure that we have received the correct testing information for your student. It is extremely important that you use the attached registration form so that we have all of the necessary information. You may copy and paste the info into an email.
The deadline for PRE-registering with us is February 23rd. PLEASE PUT "IOWA TEST REGISTRATION" AS THE SUBJECT IN ALL EMAIL CORRESPONDENCE, SO IT IS NOT OVERLOOKED! We understand that homeschool schedules can be very full. However, we encourage you to make it a priority to register on or before the deadline. Late registrations will not be accepted.
The testing fee is a nominal $20 per family. We will guarantee testing for grades 3-8. If we have sufficient interest and testers, we will offer testing for second graders (LEVEL 8) and high school students. Please let us know a.s.a.p. if you would like to test your 2nd grader or high school student.
As always, we are looking to expand our pool of eligible testers! If you would like to serve our home school community through testing, and you meet the requirements to be a certified tester, please contact Deb at debmont@verizon.net. (See requirements at end of email.)
Please remember that this is a ministry designed to meet the testing needs of our homeschooling community. It is a service that affords families access to testing at a nominal cost, and provides a comfortable, loving and (over the years) familiar atmosphere in which our youngsters can test. These are all factors that can have an impact on a student's test performance.
If you meet the qualifications, please consider joining us as a tester/administrator for this year. There is a small stipend for your time. Please contact Deb at debmont@verizon.net to confirm commitment and for further information on how to register with BJU as a tester. Thank you, in advance, for offering to share your talents with the group!
Please refer to the attachment for additional testing information and the Registration Form. All information requested is necessary for verification, so please make sure you have included everything requested in your email.
If you have any questions, please contact me at
debmont@verizon.net
We look forward to another successful testing year!
In His Service,
Deb Esposito
Testing Coordinator
917-767-9949
TESTER QUALIFICATIONS:
Testers must be pre-approved with us for this series by completing an online application and have/be one of the following . . .
· A Bachelor of Arts or Science degree
· Teacher certification by a state department of education to teach in a public school (homeschool or local association certification does not qualify)
· A current (or former) full-time academic classroom teacher in a conventional school (not a homeschool)
If you have questions about your eligibility as a tester, please contact BJU Press Testing & Evaluation at 800.845.5731 or testing@bjupress.com.
Here's a reminder about the free "Understanding Evaluations" webinar next Wednesday, February 18!
For those of you who are fellow homeschoolers, the word "evaluation" probably brings to mind portfolio reviews at the end of the school year. That is not the topic of this webinar. "Understanding Evaluations" is about deciphering the results of assessments by health professionals that you may have set up for your child who has special needs, to help determine need and eligibility for certain services, such as speech therapy or occupational therapy for fine motor skills. Basically, how to get the help you may need for your child.
These Webinars are interactive, so you can ask a question and have it addressed during the session and exchange ideas. Or, as with the others, you can view the session when it is available in the archives about two weeks after the live session takes place.
"WEBINAR Wednesday" – FEBRUARY 18
REGISTER NOW–ONLY ONE WEEK AWAY!
Register here:
WEBINAR TITLE: Understanding Evaluations: What Do the Results Mean for My Child?
with presenter Annemarie Clarke, PhD
DATE/TIME:
February 18 7:00 – 8:30 PM
:atino woman looking at a document and looking confused.
Learn about different types of evaluations/assessments as well as:
· interventions and services needed based on evaluation results
· questions to ask to develop a program based on your evaluation
· assessments to be aware of and how they affect your child
Annemarie Clark, PhD — PA Licensed Psychologist, PA Certified School Psychologist, Corporate Officer for Behavioral & Developmental Services at SPIN/Philadelphia Autism Center for Excellence and currently on the leadership committee for the Philadelphia Autism Project
REGISTER NOW online at
www.disabilities.temple.edu/programs/leadership/c2p2family.shtml
· FOR MORE INFO: Cathy Roccia-Meier
Tel: 215-204-1772 voice / 215-204-1805 TTY
Fax: 215-204-6336 Email: cathyrm@temple.edu
· DID YOU KNOW …
From our webpage you can access 4 archived C2P2 FL webinars?
· SAVE THE DATES :
March 18– Cyber Safety (webinar) and May 9 –Transitions (live session)
logo for Institute on Disabilities at Temple University
disabilities.temple.edu