Title: Basic Support MeetingLocation: Monroe County Public Library, East Stroudsburg, PAStart Time: 11:00Date: 2011-06-18End Time: 16:00
Title: Chess 101
Location: EASTERN MONROE PUBLIC LIBRARY • 1002 North Ninth Street.Stroudsburg. PA.18360
Link out: Click here
Description: Chess 101
Come and Learn the Game of Chess. Boys and Girls
(from total beginners to scholastic chess players)
Kids will improve their chess, but will also gain memorization skills, patience, and sportsmanship! Also, chess has been shown to improve IQ!
Your child will be spending time doing something positive. And, if you sign up too, you can spend quality time playing chess with your child!.
Start Time: 1PM
Date: 2014-11-08
Here's 3 quick and easy Asperger's parenting methods, to
cope with difficult behaviors:
Time out
Your child is removed from a situation, so they have time
to think about the behavior and cool off.
Time out gives you time to create your plan of action for
the behavior, and decide what to say to your child.
Role play
You can practice so your child discovers the correct way to
act in certain situations.
For example, if your child is hitting others; you can role
play the correct and incorrect way to act.
Start with the incorrect action and let your child help you
find ways to correct the behavior, in the next role play
situation.
You may also want to consider social skills training for
your child if you don't feel comfortable with this.
They may be more likely to follow directions from an
outside person than you.
Behavior contracts
This is a good way to get your child to correct behaviors
and get something in return.
You and your child need to sit down and decide what goes in
the contract and both agree on the terms.
Give your child a visual contract so they can revisit as
needed . . .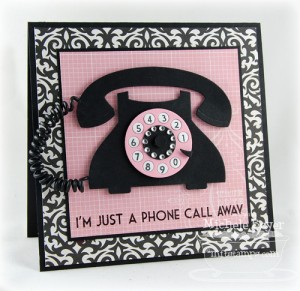 Last week I received a phone call from a young man named Kevin Carroll. To make a long story short,he called me to ask for my support. He is working on a school project that may benefit a lot of people. He was well spoken,manner-able,clear,and full of passion all the criteria that make up a good leader. Kevin was just a phone call away. So, I filled out the form and told him I would post it. Please take the time to read his letter and you decide.
Dear Parent of a Child with an Autism Spectrum Disorder,
My name is Kevin Carroll. I am a student at Yorktown High School in Westchester County, NY.
I am doing a survey based research project on autism and parenting styles in the hopes of making a difference in the lives of families that have a child with an Autism Spectrum Disorder. I am working with Autism support groups from all around the USA as they are helping me to distribute the information and survey link.
https://www.surveymonkey.com/s/parenting_style_in_children_with_ASD
The reason I wanted to carry out this research project is because I am constantly in awe of how my single mother copes with the challenge of taking care of and raising three boys with ASD including myself. I wanted to try to help parents of children with ASD by hopefully finding trends amongst those families that report a strong parent-child relationship.
In doing background research on strategies for helping children with an Autism Spectrum Disorder, I found that there is a lot of research on how child behaviors affect parental stress and the parent-child relationship. What struck me was that there was very little research on how parentally controlled variables like parenting style affect parent-child relationship. My goal is to address this gap in research.
In order to achieve my goal, I am hopeful that you will consider taking part of my anonymous, online survey by clicking on this link

I would be glad to send you the final results of my nationwide survey in the upcoming months just as I will be doing with numerous, nationwide autism support groups. I am hoping that this research may help us to determine which styles or behaviors lead to an improved relationship between parent and child as well as reduce stress in parents of children with ASD.
Thank you for considering to help me, help parents of children with ASD by participating in the survey
If you have any questions and/or would like to receive the results in the upcoming months, please email me at kevin.carroll@yorktown.org
You can also email my teacher, Mr. Blueglass at mblueglass@yorktown.org
Thank you very much
Kevin Carroll
Title: Club Meeting (Execise your skills)
Location: EASTERN MONROE PUBLIC LIBRARY • 1002 North Ninth Street.Stroudsburg. PA.18360
Link out: Click here
Start Time: 12:00pm
Date: 2014-10-11-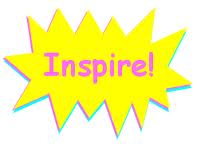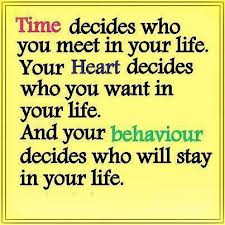 Questions about your interests and activities.
What personal traits would you like to see yourself build in the next four years?
What articles and/or books have you read in the last year that have special meaning for you and why?
Do you have any hobbies or special interests?
In your life, what experiences have been most important to you?
Where do you see yourself in 5 years? 10 years?
Describe a challenge you've had and how you overcame it.
How did you spend last summer?
What do you do in your spare time?
What do you do with any money that you earn?
Have you ever been a volunteer?
What questions do you have for the interviewer?
Questions about attending this college.
Questions about attending college.
Why do you want to attend this college/university?
Why should we (the college) accept you for admission?
What is your career goal and how would a degree from this college help you achieve that goal?
What qualities make you a good choice to attend this college?
What other colleges are you considering?
What interests you the most about this school?
Call in to speak with the host (347) 989-0194
http://www.blogtalkradio.com/basicfam
14. scrapbooks, photo books, and yearbooks.
13. Make a root beer float.
14. Go to the movies with your siblings.
15. Go window-shopping with a friend.
16. Write a poem.
17. Make fresh, homemade fruit juice.
18. Give your dog a bath.
19. Make dinner for your family.
20. Baby-sit for a neighbor. 21. Have a sleepover party and watch scary movies.
22. Plan a vacation you want to take next summer.
23. Plant flowers in your yard.
24. Sign up for a class.
25. Have a bubble bath.
26. Make a mixed CD of your favorite songs and title it "The soundtrack of my life".
27. Order a pizza.
28. Splash around in a plastic kiddy pool.
29. Buy some crayons and a coloring book.
30. Read a book based on a movie you have seen.
31. Make a scrapbook of your baby pictures.
32. Get a job or an internship.
33. Start a diary and write in it everyday.
34. Spend the day at the library.
35. Draw a self-portrait.
36. Make a collage out of old magazines.
37. Run around in the sprinklers.
38. Go to a museum.
39. Go out for lunch with one of your parents.
40. Jump in the pool with your clothes on.
41. Eat last night's leftovers for breakfast.
42. Learn to sew or knit.
43. Invite friends over and have a tea party.
44. Swing on the swings at the park.
45. Tie-Dye a t-shirt or bed sheets with Kool-Aid!
46. Make a smoothie.
47. Learn how to define and spell 5 new words from the dictionary.
48. Make popsicles in your freezer.
49. Put on the radio and dance.
50. Go camping in your backyard!
Tell us how you enjoy your summer..
http://www.blogtalkradio.com/basicfam